First Explorers: Season 2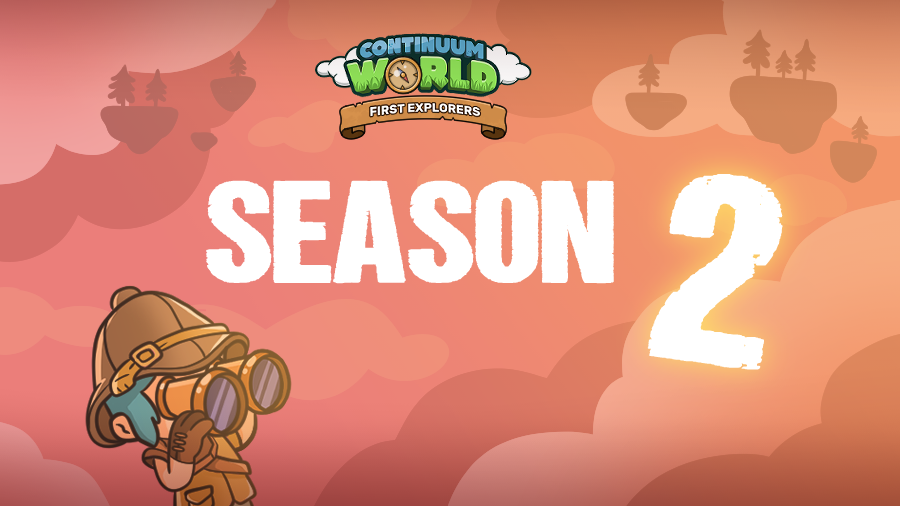 Greetings, Continuum Citizens!
Welcome to the official Encyclopedium of First Explorers Season 2, the S2 of our large Continuum World event about exploration, finding natural resources, constructing buildings and completing missions.
First Explorers Season 2 grand finale will be on July 10th! After Season 2, an break of 15 days will start before Season 3. During this break, players are able to obtain ranking points to compete on a top 50 interseason Ranking! Before this interseason, all resources will be reset (except batteries and chips); depending on your building resources amount, a battery pack will be obtained. Here you have all the information about the S2 interseason rewards and resources reset!
Remember our new Shop is already available. In the near future, new items will be available by using credit card (Stripe) and Crypto (BitPay). These will be added during Season 2 and 3 break, like UM Packs and Starter Pack.
As a Free Play&Earn game, any type of player is welcome to participate, with or without inversion. Owning a land is valuable, but not mandatory. What are you waiting for? Season 2 and its interseason comes with a lot of changes! Try it out and have fun while earning our native token UM!