First Explorers: Season 3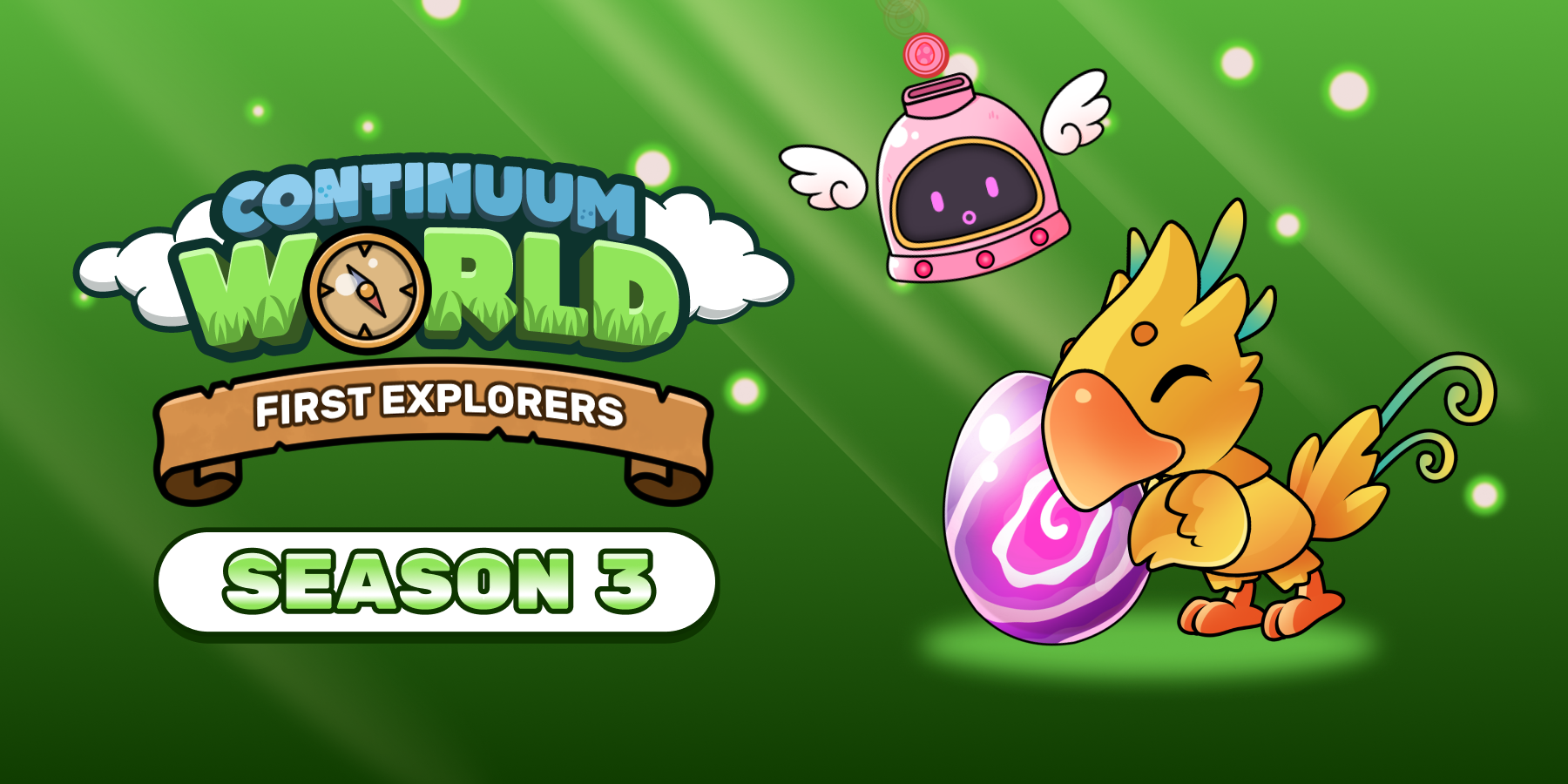 Greetings, Continuum Citizens!
Welcome to the official Encyclopedium of First Explorers Season 3. Explore, find natural resources, construct buildings, complete missions and catch Birdums to get awesome rewards.
First Explorers Season 3 begins on November 6th at 12.00 UTC and will end on December 18th at 12 UTC. Here you have all the information about the S3 rules and economy. After Season 3, all the natural resources will be reset and the remaining building resources amount can be traded by battery packs and chips.
Check the new items in the game Shop. Now you can also get UMs easily by using credit card (Stripe) and Crypto (Bit2Me).
Continuum World is a Free Play&Earn game, any type of player is welcome to participate, with or without inversion. Owning a land is valuable, but not mandatory. Try it out and have fun while earning our native token UM! Play here: play.continuum.world